Live classes will be held on Wednesday afternoons (California PST). Join us durring the live lecture for interactive lecture with question and answer options. Alternatively, following completion of each weekly lecture, the recorded lecture will be posted for on-live viewing at any time throughout the end of the class period.
Animal Training 101 parts 2/3: Motication and Practical Training: Unlocking the Secret Science of Motivation
MOTIVATION 101
10/18/17: Drives, definitions understanding motivators, drive systems and emotions
10/25/17: Forming behavior: reinforcement and rehearsal principles and schedules
11/1/17: Reducing behavior: punishment and prevention overview and principle
11/8/17: Desensitization techniques: Habituation, counter-conditioning, systematic desensitization and flooding
11/15/17: Other prevention strategies: Redirection (DRI, DRO, conditioned relaxation behavior momentum), increased response effort and extinction
PRACTICAL TRAINING 101
11/22/17: Troubleshooting: General analysis of problem and objectives, interventions and assessments for creating desirable behavior in the real world
11/29/17: Troubleshooting problem behavior especially working with aggression
12/6/17: Training trainers and top strategies and memes from throughout the course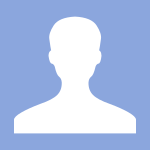 Dr. Jenifer Zeligs
Dr. Jenifer Zeligs, world famous animal trainer and author of Animal Training 101: The complete and practical guide to the art and science of behavior modification, offers her unique and inspiring insight into the world of animal behavior modification with this one-of-a-kind lecture series. Dr. Zeligs has been training animals of all types; domestic and exotic, terrestrial and aquatic, for over 35 years, and teaching animal training at California State University for over 15 years to students from all over the world. Her award-winning teaching is now available to a wider audience through this on-line class experience.